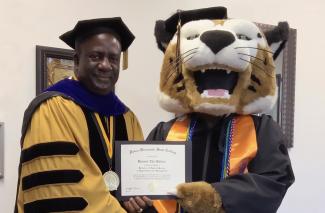 2020 Winter Virtual Commencement
December 16, 2020 - 4 p.m.
Congratulations 2020 Graduates! We are so proud of your accomplishment! Not only did you complete your degree - you did it in an unprecedented time in history!
The virtual commencement ceremony premiered on December 16, 2020. The recorded ceremony is available for viewing.