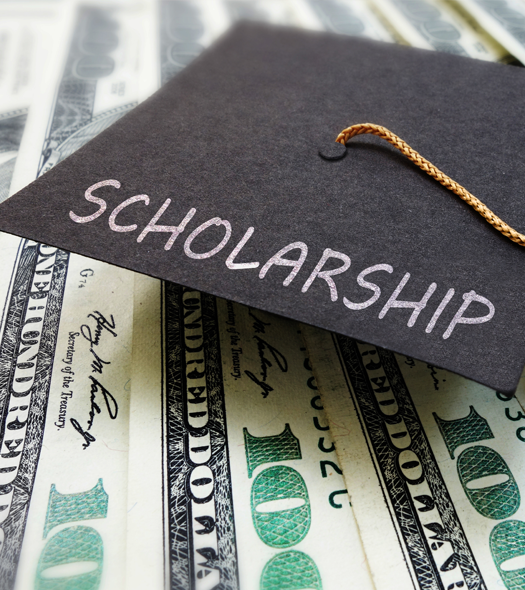 And the Winners are...
50 winners were announced on June 30, 2022 at 11 a.m. during a live drawing event streamed on Facebook and YouTube.  
PHSC President Timothy L. Beard, Ph.D., began the live drawing event with a surprise announcement. Each of the 50 winning student names drawn would not receive a $650 scholarship as promoted, but instead would receive a total scholarship of $1,000 to apply to the Fall 2022 term! 
Congratulations!
The lucky $1,000 scholarship PHSC student winners are:
Alexis Layton
Isabella Greifenstein
Christopher Grady
Julian Nickerson
Autumn White
Khristina Preston
Yesenia Lopez
Arianny Torres
Bo Parker
Jazmine Wright
Sharon Newell
Daunte Jenkins
Giuseppe Distefano
Mackenzie Fox
Shelsea Joseph
Jordan Hebert
Isabella Otero
Kellianne Davis
Briana Sanchez
Sabrina Genao
Brooke Duncan
Meoshia Thomas
Tami Nelson
Amanda Blackall
Corey Jafari
Collin Kistler
Diana O'Harra
Jessie Spidel
Amanda Hyde
Cristina Stroup
Kaitlyn Francher
Lauren Palmer
Madison Aguilera
Sheisa Villegas Collazo
Josue Mejia Pena
Ricknauth Karran
Elizabeth Kirchner
Alyssa Johns
Ashton Ruland
Andrew Mccray
Jayda Grayes
Alexis Collins
Sara Bordelon
Shelia Jackson
Ashley Martin
Vivien Csatlos
Jennifer Nichols
Mary Parks
Douglas Ferguson
Kyler Hall
Scholarship Opportunities
New and returning PHSC students may be eligible for other PHSC Foundation scholarships to help with tuition expenses for the fall 2022 term. Visit the scholarship web page to Apply for a PHSC Foundation Scholarship.
Fifty winners were chosen during a live streaming event on June 30, 2022 at 11 a.m.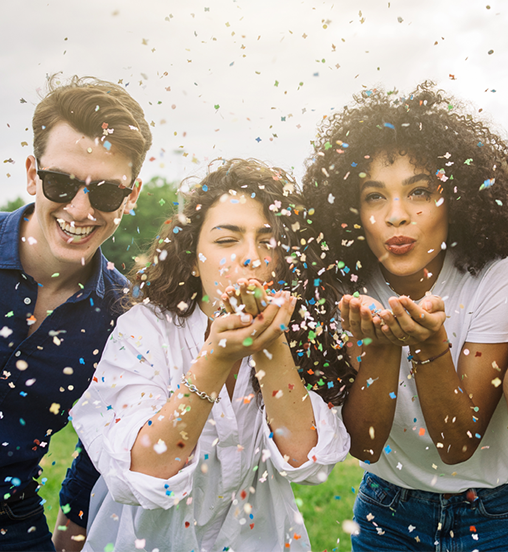 Eligibility Requirements
To be eligible to win, PHSC students must:
Register for at least 6 credit hours before June 15, 2022

Before June 15, 2022, apply for a 

2022-2023 Academic Year

 Foundation Scholarship

Be a U.S. Citizen

Have a 2.0 GPA from either high school or post-secondary school

Be 18 years of age by June 30, 2022
Contest Terms and Conditions

Pasco-Hernando State College Foundation, Inc. Scholarship Contest

No purchase is necessary to enter or win. A purchase does not increase the chances of winning.

Eligibility: This drawing is open only to those who are (a) 18 years of age or older as of the date of the drawing which will be June 30, 2022, (b) legal residents of the United States, (c) have registered for classes equal to at least a total of six credit hours for the Fall 2022 Semester at Pasco-Hernando State College by June 15, 2022, (d) have applied for the 2022-2023 scholarship through the Pasco-Hernando State College Foundation by June 15, 2022 (however, Students are encouraged to apply for Foundation Scholarships by April 8, 2022 to receive priority to receive other Foundation scholarships not including the scholarship that will be awarded under this drawing), (e) have a 2.0 GPA in either your current high school or post-secondary school. The drawing is subject to all applicable federal, state, and local laws and regulations. The drawing is void where prohibited.
Agreement to Rules: By participating, you (the "Contestant") agree to be fully unconditionally bound by these Rules, and Contestant represents and warrants that Contestant meets the eligibility requirements. In addition, Contestant agrees to accept the decisions of PHSC as final and binding as it relates to the content of this drawing.
Application for PHSC Foundation Scholarship: One of the requirements for eligibility is an application for a PHSC Foundation Scholarship by the time of the drawing on June 30, 2022*. The Foundation Scholarship application can be accessed on the PHSC Foundation Scholarship Application website. Click on the 'Apply for a Scholarship' link. * Please note, to be eligible for priority consideration for other scholarships through the PHSC Foundation, the application should be submitted by April 8, 2022.
How to Enter: Paragraph 1 states the eligibility and deadlines for entry into the drawing. Students must fulfill all eligibility requirements by the deadlines set forth herein to be eligible to win the scholarship. Students who do not meet the deadlines or eligibility requirements or do not adhere to the rules or specifications may be disqualified at the sole discretion of PHSC. Students will only be eligible for one scholarship under this contest at the amount specified in Paragraph. Contestant may not enter more than one Foundation Scholarship application by using multiple email addresses, identities, or devices in an attempt to circumvent the rules. If Contestant uses fraudulent methods or otherwise attempts to circumvent the rules, your submission may be removed from eligibility at the sole discretion of PHSC.
Prizes: Each winner of the drawing (the "Winner") will receive, a PHSC Foundation scholarship in the amount of $650.00 to be applied to Fall 2022 Semester classes for which the Student is registered at the time of the drawing. The scholarship received through this drawing will not carry forward beyond the Fall 2022 Semester. If a student is awarded multiple scholarships through the PHSC Foundation to be used for the Fall 2022 Semester, including, but not limited to, the scholarship through this drawing, the student will only be eligible to receive one scholarship up to or equal to $650.00 or higher. For example, if a student is awarded a $650.00 Foundation scholarship under other criteria than this drawing, and also wins the scholarship of $650.00 under this drawing, the student will only receive one $650.00 scholarship. Another example, if a student is awarded a $800.00 scholarship under other criteria than this drawing, and also wins the scholarship of $650.00 under this drawing, the student will only be awarded the $800.00 scholarship. There will be fifty (50) Winners of the $650.00 scholarship under this drawing. The specifics of the prize shall be solely determined by PHSC. No cash or other prize substitution will be permitted. The scholarship is nontransferable. The scholarship will be included in the Students Financial aid package and may be subject to Title IV regulations regarding over awards. Any and all prize-related expenses, including without limitation any and all federal, state, and/or local taxes, shall be the sole responsibility of Winner. No substitution of prize or transfer/assignment of prize to others or request for the cash equivalent by Winner is permitted. Entry into the drawing constitutes permission for PHSC to use Winner's name, likeness, and entry for purposes of advertising and trade without further compensation, unless prohibited by law.
Odds: The odds of winning depend on the number of eligible students entered into the drawing.
Winner Selection and Notification: Winner will be selected by a random drawing under the supervision of PHSC during a Live Zoom or Facebook Live event on June 30, 2022 at 11:00 a.m. EDT at the following link Live Event for Win Big Scholarship Drawing (https://www.facebook.com/NowPHSC/). Students do not need to attend the live event in order to win. Winners will be notified by telephone call and/or email within five (5) days following selection of Winners. The scholarship will automatically be applied to outstanding student fee balances as reflected in Student's account as of July 2022. Receipt by Winner of the prize offered in this drawing is conditioned upon compliance with any and all federal, state, and local laws and regulations. Any violation of these official rules by winner, at PHSC's sole discretion, will result in winner's disqualification as winner of the drawing, and all will privileges as winner will be immediately terminated. 
Rights Granted by Contestant: By entering this drawing, Contestant understands and agrees that PHSC, anyone acting on behalf of PHSC, and PHSC's licensees, successors, and assigns, shall have the right, where permitted by law, to print, publish, broadcast, distribute, and use in any media now known or hereafter developed, in perpetuity and throughout the World, without limitation, your entry, name, portrait, picture, voice, likeness, image, statements about the drawing, and any other student directory information for news, publicity, information, trade, advertising, public relations, and promotional purposes without any further compensation, notice, review, or consent.
Terms & Conditions: PHSC reserves the right, in its sole discretion, to cancel, terminate, modify or suspend the drawing should virus, bug, non-authorized human intervention, fraud, or other cause beyond PHSC's control corrupt or affect the administration, security, fairness, or proper conduct of the drawing. In such case, PHSC may select the Winner from all eligible entries received prior to and/or after (if appropriate) the action taken by PHSC. PHSC reserves the right, in its sole discretion, to disqualify any individual who tampers or attempts to tamper with the entry process or the operation of the Drawing or website or violates these Terms & Conditions. PHSC has the right, in its sole discretion, to maintain the integrity of the drawing. Any attempt by an entrant to deliberately damage any website or undermine the legitimate operation of the drawing may be a violation of criminal and civil laws. Should such attempt be made, PHSC reserves the right to seek damages to the fullest extent permitted by law.
Limitation of Liability: By entering, Contestant agrees to release and hold harmless PHSC and its subsidiaries, affiliates, advertising and promotion agencies, partners, representatives, agents, successors, assigns, employees, officers, and directors from any liability, illness, injury, death, loss, litigation, claim, or damage that may occur, directly or indirectly, whether caused by negligence or not, from: (i) such entrant's participation in the drawing and/or his/her acceptance, possession, use, or misuse of any prize or any portion thereof; (ii) technical failures of any kind, including but not limited to the malfunction of any computer, cable, network, hardware, or software, or other mechanical equipment; (iii) the unavailability or inaccessibility of any transmissions, telephone, or Internet service; (iv) unauthorized human intervention in any part of the entry process or the drawing promotion; (v) electronic or human error in the administration of the drawing promotion or the processing of entries.
Disputes: This drawing is governed by the laws of the state of Florida, United States of America, without respect to conflict of law doctrines. As a condition of participating in this drawing, participant agrees that any and all disputes that cannot be resolved between the parties, and causes of action arising out of or connected with this drawing, shall be resolved individually, without resort to any form of class action, solely and exclusively before a state court located in Pasco County, Florida having jurisdiction. Further, in any such dispute, under no circumstances shall participant be permitted to obtain awards for, and hereby waives all rights to, punitive, incidental, or consequential damages, including reasonable attorney's fees. Participant further waives all rights to have damages multiplied or increased.
Sponsor: The Sponsor of the drawing is Pasco-Hernando State College Foundation, Inc.
By participating for the drawing, the Contestant, has affirmatively reviewed, accepted, and agreed to all of the Official Rules.